Hydrangeas in your wedding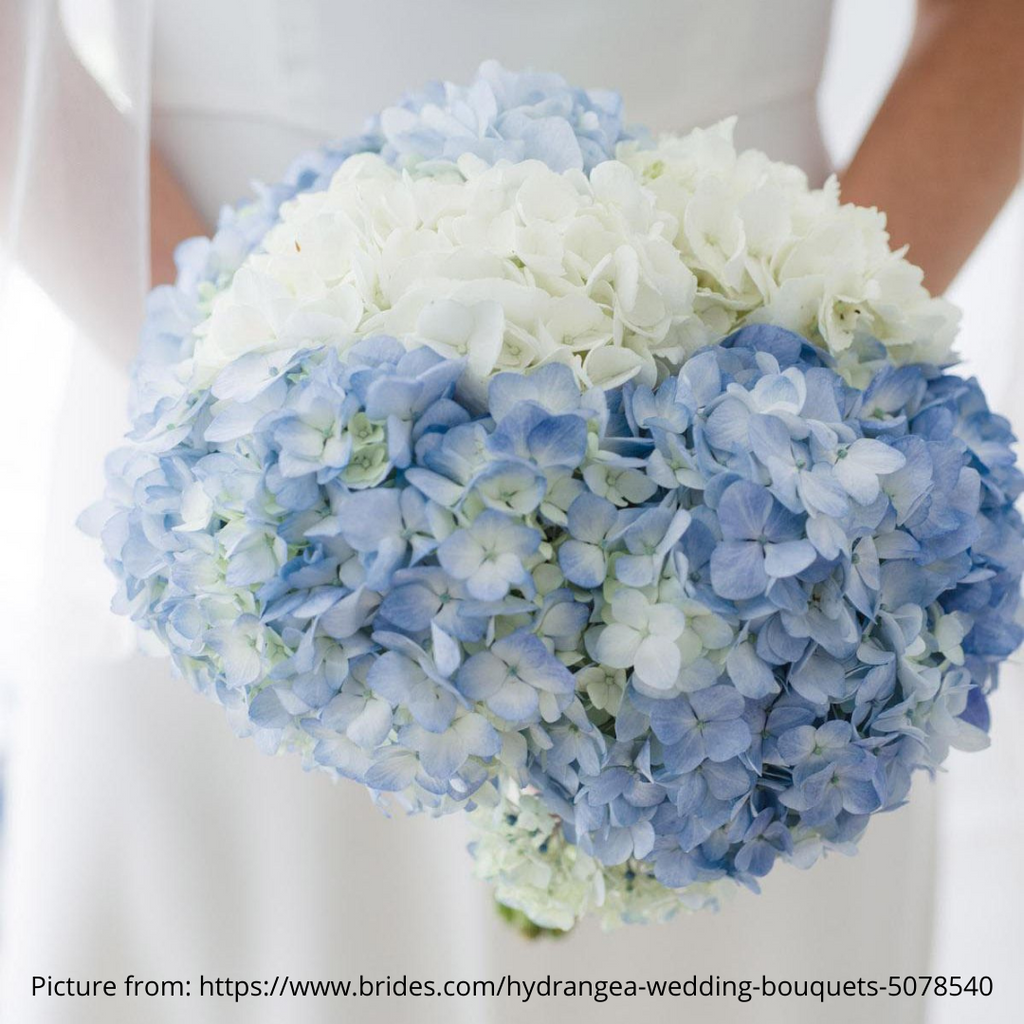 Hydrangeas are flowers that, due to their size and tonality, highlight the different details in a wedding.

They are used to make the bridal bouquet, arrange the church, create the centerpieces, decorate the hall and corridors of the ceremony giving distinction and beauty to the place.

This type of flower is not only responsible for decorating, but also helps to enhance the different places of the celebration of the big day.
Hydrangeas are very elegant flowers and as there are a wide variety of colors, they can be used by themselves or in vases. They can also complete small details, giving a unique and harmonious touch.
The bridal bouquet can be arranged with white hydrangeas or combining them with pastel colors.
At a wedding, hydrangeas will also help to decorate vases, corridors and wooden boxes with a vintage touch.
Due to their volume, hydrangeas are ideal for decorating the corridors of the ceremony site and for altar arrangements.
If you include hydrangeas in the decoration of your wedding you will see that these flowers are inexpensive, easily combined with other flowers, dazzling with their beauty.