Spring decoration with Hydrangeas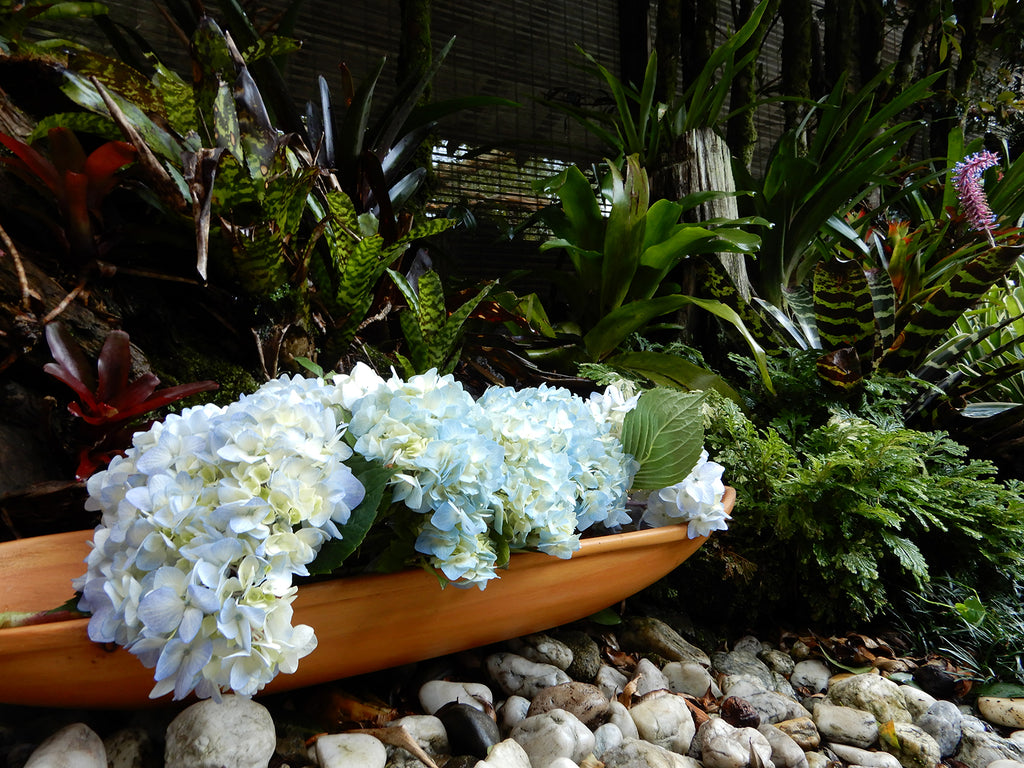 During the last few months, we had a lot of snow on our front porches and our patios. But now it is time to think about the wonderful weather that spring will bring to us.
Floral wreaths, jars and sinks full of hydrangeas will bring joy to our homes.
In the following pictures you will find some inspiration to the "Spring Break".
After a long and harsh winter, it's time to enjoy spring! And what better way to do it than decorating your home with beautiful and fresh hydrangeas. You can make this wonderful arrangement with a glass jar and a few hydrangea stems mixing them with different colors.
Also, you can make an original hydrangea basket to bring some life to your coffee table.
Finally, let your imagination run with a wooden pan and create a cute and cozy design with short stems of hydrangeas.